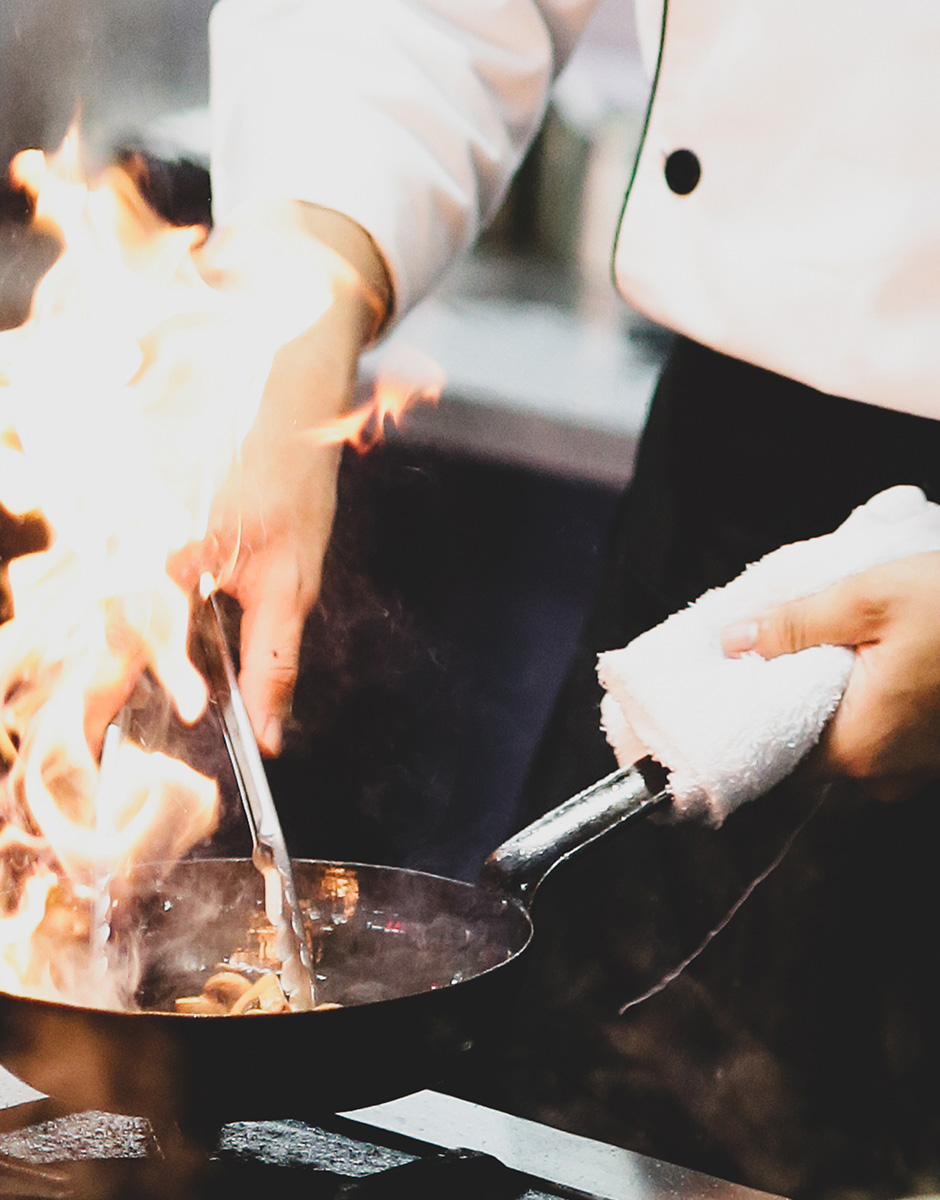 About Simply Divine Catering
Ever since I was old enough to 'stir the pot' I have had a passion for cooking.  This passion led me to a Hospitality education at the University of Guelph and a career with two of Canada's Top Restaurants.

My most influential experience came from working at Toronto's Auberge du Pommier, one of the many restaurants operating under the renowned Oliver-Bonacini name.  It was here that I learned the art of fusion cooking; combining international ingredients to create intriguing and unique dishes.  Following this, my experience at Niagara's On The Twenty Restaurant, taught me the value of using local ingredients to create outstanding dishes.  Through my career, I have developed an extensive knowledge of proper wine and beverage service.

Within the past three years, I have used my food experience to secure Personal Chef contracts with various families in the Niagara Region.  The dinners that I create concentrate on using fresh, natural, unprocessed ingredients that satisfy a healthy lifestyle.  I am comfortable creating delicious meals working under the guidelines of dietary restrictions.

Also, I currently teach a serving program which focuses on professional, fine dining service and etiquette.  This program provides me access to a pool of qualified and experienced severs to assist in your catered event.

I look forward to creating a special event for you with attention to quality and detail
My husband and I have known Michelle for many years through her catering business. She has catered a number of our special events ranging from small intimate family dinners to large retirement and pre-wedding celebrations.

During every stage of planning Michelle has been extremely helpful and knowledgeable about menu options, food presentation and venue organization.

She listened and responded to our wishes while offering helpful suggestions.
The culinary options for our celebrations have consistently been plentiful, creative and absolutely delicious.

Her professional and friendly manner made all of our guests feel comfortable and well looked after. Michelle has always been prompt in responding to our questions and flexible in accommodating unforeseen changes or requests.

Overall, we have felt lucky to have had Michelle be such an integral part of our families events and would highly recommend her services.
~ Joni and Brian H